Illustration of operation when using renewable energy as grid power
The NEDO has commissioned seven companies and groups such as Tokyo Electric Power to take charge of the "Research and Development of Power Grid Change Response Technologies" and to develop technologies that can suppress drastic changes in the output power of wind power generation. The implementation period of the project was from June 2014 to March 2019. A total of 14 companies and groups were involved, including the contractor. These units were Tokyo Electric Power, University of Tokyo, Waseda University, Central Research Institute of Power, and Energy Integrated Engineering. Research Institute, Toko Takaoka, Itochu Technical Solutions Corporation, Osaka Prefectural University, Tsukuba University, Nihon University, Hokkaido University, Hokkaido Electric Power, Japan Meteorological Association, and NRI Secure Technologies.
The R&D project is based on the premise that a large number of renewable energy sources will be introduced into the power grid before and after 2030. The purpose is to identify technical issues and solutions for power quality and grid operation. Specifically, forecasting and control technologies will be developed for drastic output changes of wind power that will affect power supply and demand management, and basic methods for supply and demand management using these technologies will also be established. By making wind power generation a predictable, controllable and manageable power source, it will expand renewable energy generation and grid connection.
In this project, Tokyo Electric Power will develop a supply and demand simulation system with the aim of expanding the integration of renewable energy generation in the East Japan region. The system consists of three parts, namely, the prediction of renewable energy based on meteorological conditions. And control, control and suppression of output changes including wind power generation equipment, effective supply and demand management using power generation equipment and batteries. In addition, verification tests will be conducted using power systems in island areas.
The supply and demand simulation system developed is envisaged for companies, experts, universities and research institutions engaged in electric power business to study the problems that exist when large quantities of renewable energy are introduced. (Reporter: Mikasa, NikkeiTechnology)
We can produce the carbon steel pipes according to the EN10210,EN10216 and EN10297 standards, Such as the S235JRH steel pipe,S275J0H steel pipe,S275J2H steel pipe,S355J0H steel pipe,S355J2H steel pipe,E355 steel pipe,P235GH steel pipe and P265GH steel pipe.
Yangzhou Chengde Steel Pipe (YC) has been growing to a leading large diameter seamless pipe manufacturer with production range Ø219 ~ Ø1750 mm in OD and wall thickness from 8 mm up to 150mm. The product covers coal power generation, Nuclear power, Oil and gas. Chengde group acquired investment cooperation from American Carlyle Group and PCC (Precision Castparts Corp., Fortune 500 enterprise of the world, majorly in Aerospace and Power industries) successively as her special marketing strategy and the excellence of the product cost performance.
YC has been granted a number of approval certificate by international institutions, such as ASME Nuclear pipe certificate, China Nuclear HAF certificate, 914mm Cylinder certificate, API monogram and certificate, ISO9001 by TUV NORD, ISO14001/OHSAS18001 by CQC, approvals from Shipping Classification Bureaus like DNV, RINA, ABS, Lloyd, GL, Bureau Veritas, and permit of exporting to Europe as PED 2014/68/EU and AD 2000 certificates for pressure pipes, CPD (Construction Products Directive), etc. and these certificates support the development of international sales market.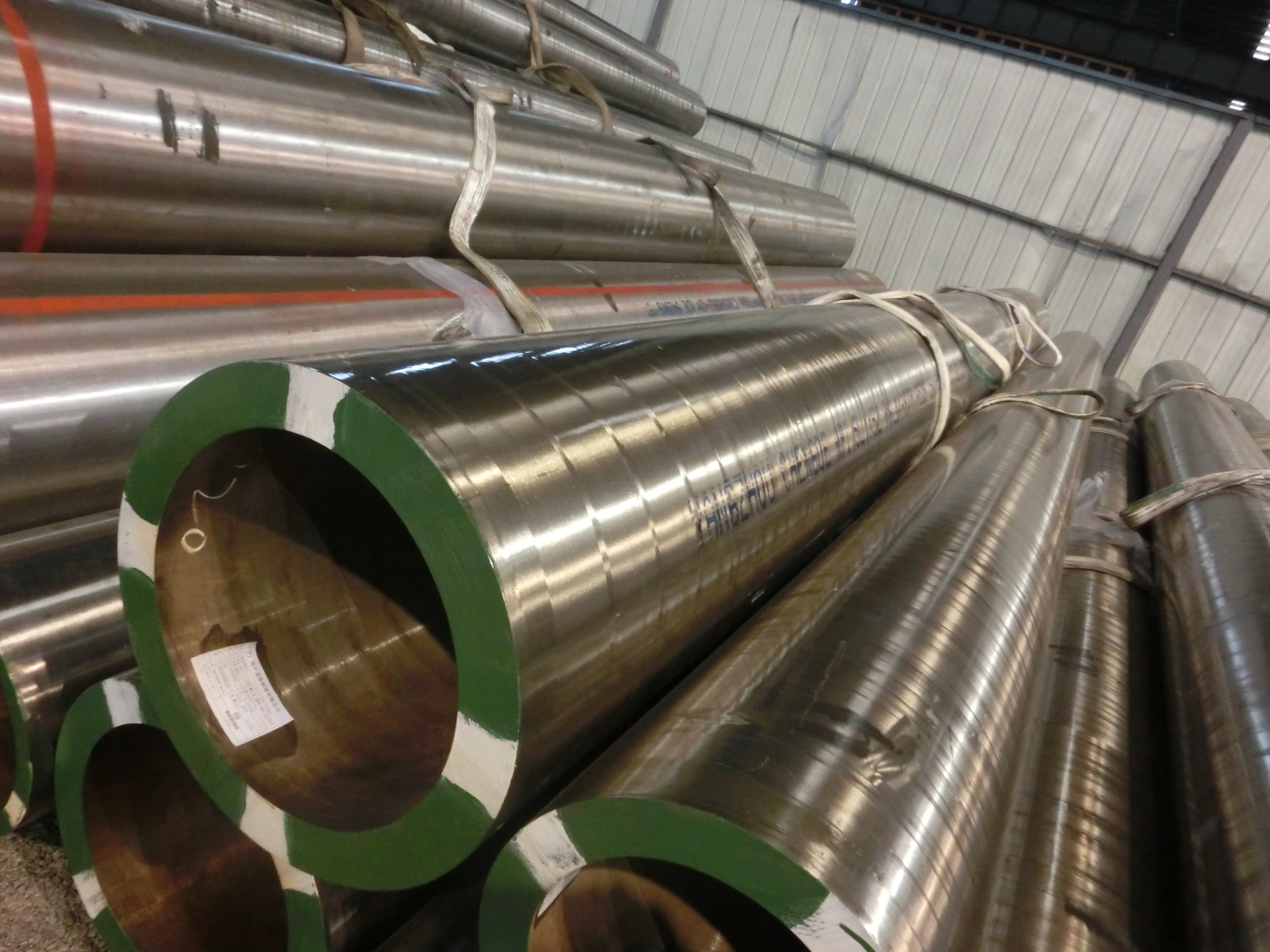 S355 Steel,En10297 Pipe,E355 Pipe,En 10297 Carbon Steel Pipe
YANGZHOU CHENGDE STEEL PIPE CO.,LTD , https://www.chengdepipe.com