New NMOS (N-type Metal Oxide Semiconductor) epitaxial deposition process is critical to faster transistors in next-generation mobile processor chips
Applied Materials has newly developed a NMOS transistor application technology on AppliedCenturaRPEpi system equipment, and continues to maintain its decade-long leadership in epitaxial technology. The development of this application technology is in line with the industry's trend to extend epitaxial deposition from PMOS (P-type Metal Oxide Semiconductor) to NMOS (N-type Metal Oxide Semiconductor) transistors at the 20-nm node, pushing chip makers to create faster terminals. To provide next-generation mobile computing capabilities.
NMOS epitaxy increases transistor speed by half a device node without increasing power consumption in the off state
"The epitaxy is an essential part of high-performance transistors, and the speed increase is equivalent to scaling half a device node." Steve Ghanayem, vice president of transistor and metallization products of Silicon Systems Division of Applied Materials, said, "In addition to the traditional PMOS epitaxy, through the implementation of NMOS With our epitaxy process, we can help foundry customers further enhance transistor performance for next-generation devices."
Since the 90 nm termination node, strain selective epitaxial films with immediate doping performance have improved the mobility of the PMOS transistors, reduced the resistance, and increased the transistor speed. Selective epitaxy in NMOS transistors has a similar boost effect and can enhance overall chip performance. By applying this technology to both types of transistors, Applied Materials has promoted the industry to meet the demands of faster and more computing power for ever-increasing multi-functional mobile products. This increase in performance helps customers achieve more advanced features such as enhanced multitasking and higher quality graphics and image processing capabilities.
CenturaRPEpi system equipment is a leader in the PMOS epitaxial application field that has been proven in production. With the introduction of this new technology today, the scope of application of this system has now covered the selective deposition of thin films in designated areas of NMOS transistors. Applied Materials' market-leading proprietary epitaxial technology enables accurate atomic doping of high-quality strain films during deposition. Strict manufacturing process control results in excellent film properties, uniformity and very low defect rates. These characteristics solve many performance problems, including the problem of the resistivity of the critical charge layer.
Central to the market leadership of the Centura RPEpi system equipment is its integrated cryogenic pre-clean Siconi technology. Integrating the pre-cleaning and epitaxial processes on the same vacuum platform eliminates queuing time and reduces interface contamination by more than an order of magnitude compared to stand-alone stand-alone systems, creating a pure silicon surface for defect-free epitaxial crystal growth.
Applied Materials (Nasdaq: AMAT) is a leading global high-tech company. Applied Materials' innovative equipment, services and software are widely used in advanced semiconductor chips, flat panel displays and solar photovoltaic product manufacturing industries. Our technology enables innovative products such as smart phones, flat panel TVs and solar panels to benefit the global business community and consumers in a more universal and cost-effective manner.
Furniture Nuts are an economical method of fastening a metal mechanism to a component that is made of wood, plastic, particleboard, press-board or for anchoring wooden components to each other . The row material is carbon steel or stainless steel.

Surface treatment:Zinc plated,plain,black.
The products inclding T-Nuts, Pallet Nuts ,Welded Nuts,Proplled Nuts, Wing Nuts ,Slolt tee NutsDoggje tooth washers.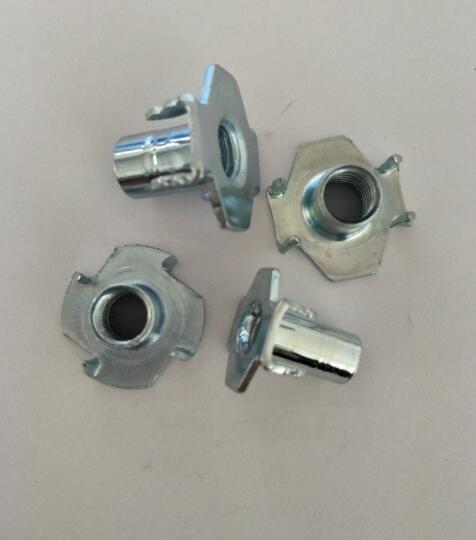 Furniture T-Nuts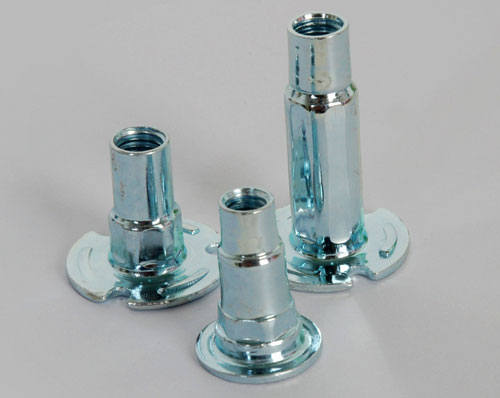 Pallet Nuts
Those were part of our produce nuts.
We also produce nuts according to the drawing or sample.
Hebei Xinyu Metal Products Co.,Ltd is a ISO9001 cerificated enterprise,which specialize in
manufacturing and exporting furniture nuts.Product including
Wing Nuts, Hopper Feed T Nuts , Propeller Nuts , Weld Nuts ,Pallet Nuts, Locking Nuts , Rivet Nuts , Doggie Tooth Washers , Steel Stamped Parts , Hopper Feed Rivet T Nuts , Metal Stamped Parts ,
T-Nuts For Cliff-Climbing,Furniture Nuts, Tee Nut For Rock Climbing holding, Insert Tee Nut ,Middle steel Zinc Plated Stamping Wing Nut, Auto Flat Plane Weld Nuts ,
Automobile Spot Welding Nut,Customer-Made Metal Stamping Parts, Cold Heading Tee Nuts ,Stainless Steel Butterfly Nuts, Furniture Eccentric Wheel , Cam Lock Furniture Nut .
Our key strength are custom made special fasteners according to drawing or sample .We have longer and stable business relationship with well-known companies from American, Poland,Germany,French and so on.In the future ,xinyu will continue focusing on innovation special designed products,becoming your most trusted partner.

Furniture Nuts
Furniture Nut, Carbon Steel Furniture Nuts, Stainless Steel Furniture Nuts ,Zinc Plated Furniture Nut,SS304 Furniture Nut,Middle Steel Furniture Nuts
Hebei Xinyu Metal Products Co.,Ltd , http://www.t-nuts.net