Aperture:
60*80mm, 80*100mm, 100*120mm
Wire Diameter:
2.2mm, 2.4mm, 2.7mm, 3.0mm
Transport Package:
Wate-Proof Paper or PVC Film
Specification:
2X1X1m, 1X1X1X, 3X1X1m, 4X1X1m
Hexagonal Wire Mesh/ Hexagonal Wire Netting/pvc coated hexagonal wire netting for Chicken House
Materials: High quality low carbon steel wire. Stainless steel wire.
Weaving and characteristics: Continue twisted, Reversed twisted, Reinforce wire.
Types: It is divided to Electrical galvanized, Hot-dipped galvanized, Plastic coating, Stainless steel, etc.
Characteristics: It has the characteristics of corrosion-resisting and oxidation-resisting.
Using: Widely used in building, Oil Chemical industry, Breed, Plant protection, Food processing reinforce, Guard and heat-keeping.
For example: Making net cast, stone cage, insulated net wall, boiler cover, poultry fence. Etc.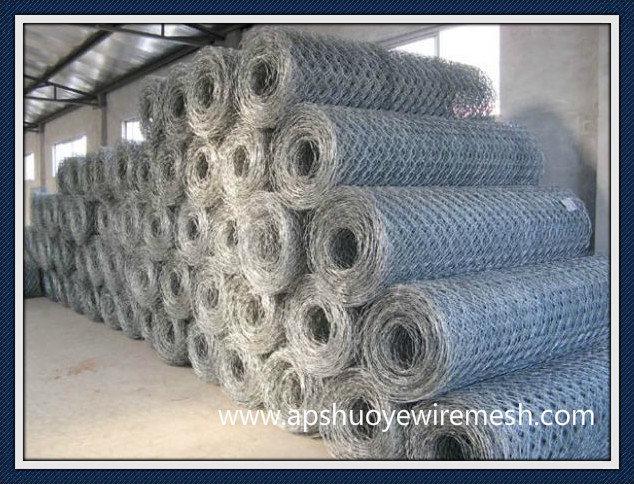 Specifications for reference
Aperture(inch)
Wire gauge
Size (feet)
1
17#,18#,19#,20#,21#,22#,23#,24#,25#
3×100
1 1/4
18#,19#,20#,21#,,22#
3×100
1 1/2
17#,18#,19#,20#,21#,22#,23#
3×100
2
17#,18#,19#,20#,21#,22#,23#
3×100
3
16#,17#,18#,19#,20#
3×100
1/2
22#,23#,24#,25#,26#
3×100
5/8
21#,22#,23#,24#,25#
3×100
3/4
20#,21#,22#,23#,24#,25#
3×100
The Width and Length can be adjusted as the request of the customers
Homepage:
www.apshuoyewiremesh.com
Contact: Alice Tong
If you have interest in our product, please feel free to contact us! 
Media Facade Light,Landscape Lighting Screen,Transparent Flexible Led,Waterproof Led Linear Light
Shen zhen SH LED Technology Co.,Ltd , https://www.pixellightsolution.com